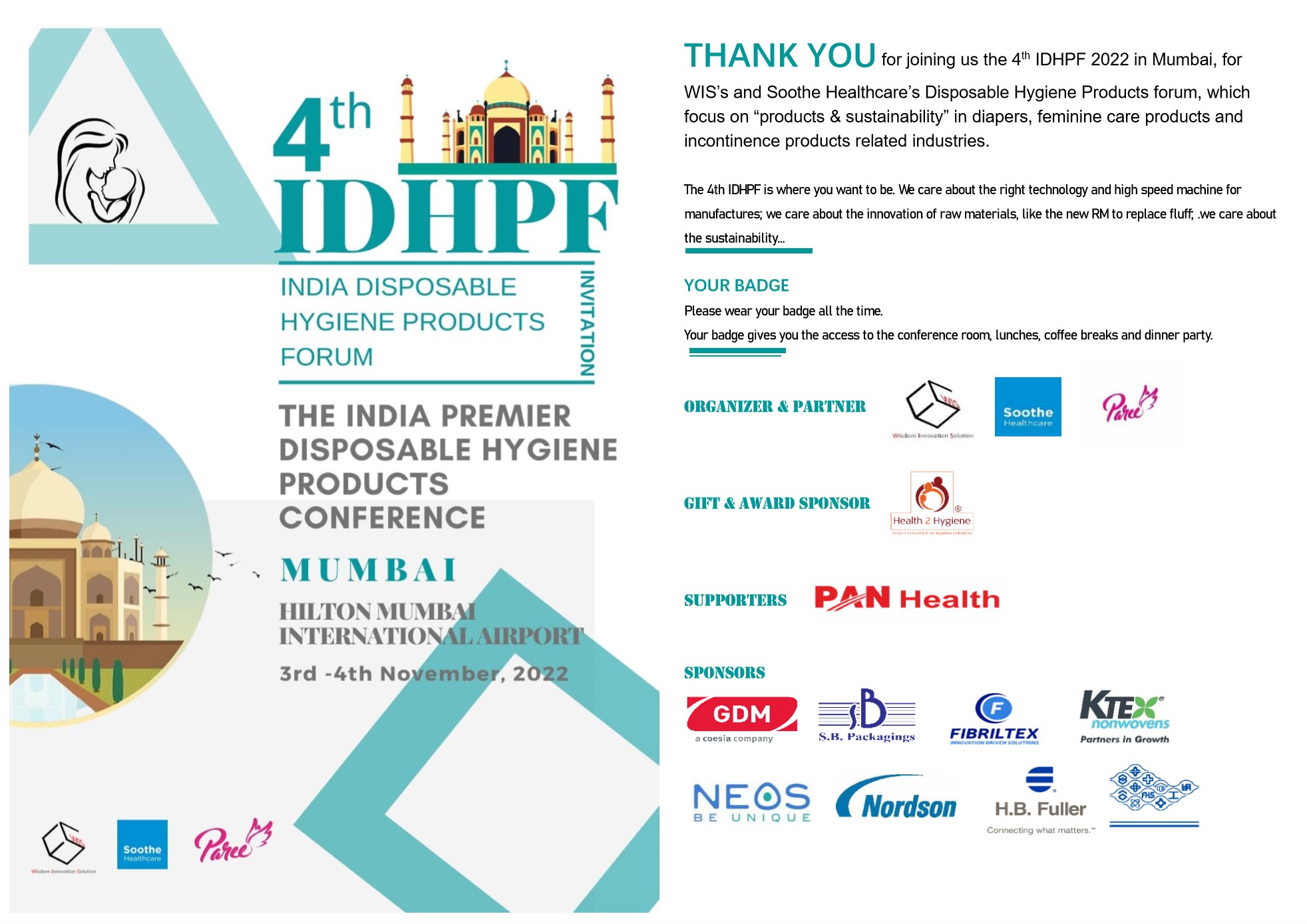 4th IDHPF 2022
3-4 November, 2022 | Mumbai
HILTON MUMBAI INTERNATIONAL AIRPORT
The 4th IDHPF 2022,
is only care about Diapers, Feminine care products and Incontinence care products related.
It will focus on Product, Raw material and Sustainability.
The forum will talk about the advantage of high speed machine, the innovation of raw materials and Fluff & Lycra trends, possible value addition to supply chain as raw materials suppliers, how to react on future sustainability trend, new consumer trends...
We will control the numbers of attendees to no mare than 150, but all the participants are precise customers and decision makers!
IDHPF has always been about quality rather than quantity!
There are presentation sponsorship, tabletop sponsorship...opportunities,
feel free to contact with: y.cherry@wis-consulting.com.cn